In June, our community received the predictable but disappointing decision from the Supreme Court of the United States (SCOTUS) to limit the use of race in admissions practices. After the decision was announced, CGS released a statement and said we would continue to work and support our members in finding ways to keep graduate education inclusive and accessible. Which is why we are announcing our new initiative, Supporting Equity-Minded Graduate Education in a Changing Legal Landscape, funded by the Alfred P. Sloan Foundation. Read the full letter from Suzanne Ortega to learn more about this new project.
CGS is excited to announce that we have officially launched our blog, Community Voices, a collection of short-form insights on higher education for you, by you. Our former Scholar-in-Residence Jan Allen has kicked it off with a post called Re-Orientation to Graduate School about how some schools have added a re-orientation event to recognize students' admission to candidacy and prepare them for research, writing, and degree completion. Watch for new posts here and in News Network. Have a great insight on graduate education? Submit your blog post ideas to us.
CGS is also happy to tell you that the Dean's Discussion Board has been relaunched. This electronic forum provides a space where graduate deans and senior staff can exchange questions, ideas, and institutional practices. We heard from our members that they missed that the old Dean's Discussion List would deliver posts to their email – this is now operational on the new Dean's Discussion Board, alongside several quality of life improvements. We look forward to engaging discussions on the topics that matter to you the most.
Communicating the value of a master's education.
Earlier this year, CGS launched the Master's Degrees at Work campaign designed to communicate the idea that master's degrees benefit all Americans, not just the degree holder, along with the communities they live and work in.Every day our lives are impacted by those with master's degrees, from teachers to cyber security experts. They drive innovations and have lasting impacts in our communities. That's why our campaign focuses on five key areas: Public K-12 education, advanced manufacturing, biomedical and healthcare, cybersecurity, and museums and culture.We're excited to share that our campaign was featured in an article by BestColleges, followed by a companion article about CGS's policy priorities that would help make master's degrees more accessible.
This quarter we are highlighting the stories of two courageous women who are passionate about helping and advocating for people with disabilities. Both of these women see a master's education as a path to making their communities a better place for those with disabilities.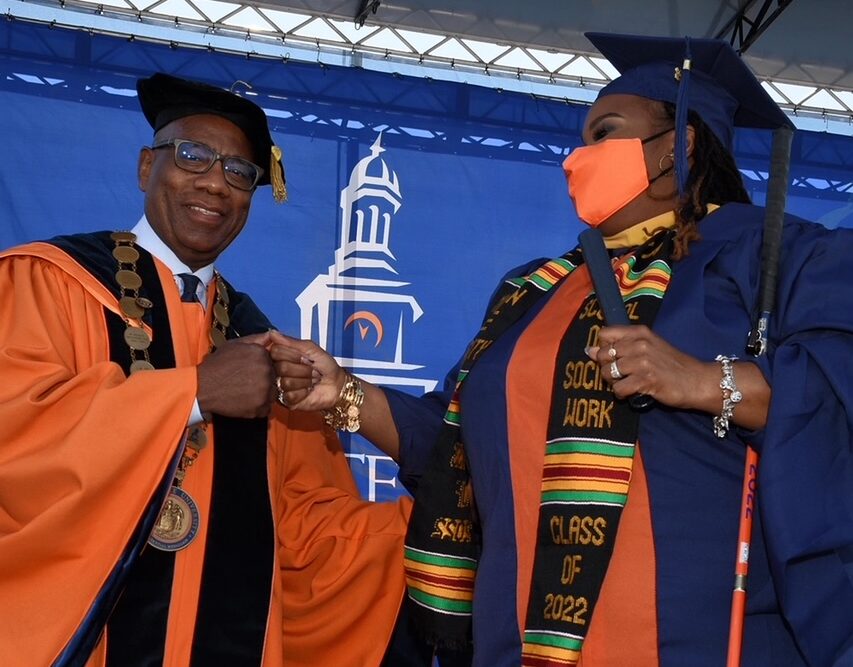 In A Clear Vision: Using a Master's Degree in Social Work to Empower People with Disabilities, you'll meet Mirranda Williams who is using her own experience with blindness to teach other blind people how to live independently and educate the broader community on how to be supportive of those with disabilities.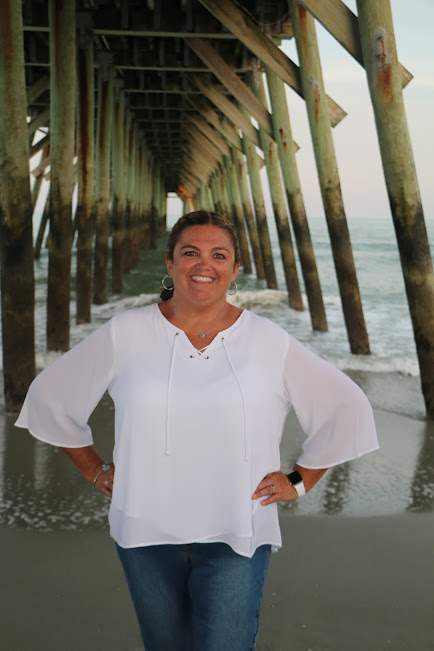 A Master's Education for a Life-Long Learner is about Dayna Williams, an Army veteran who is passionate about education and has long been an advocate for students with disabilities. Learn more about why she is pursuing her Master's in Education Administration as a way to prepare for an uncertain future.
In June, CGS released its annual International Graduate Applications and Enrollment: 2022 report which found that international graduate applications and enrollment remained robust in 2021-2022, with applications increasing for a fourth year in a row.
The annual report highlights data from the CGS International Graduate Admissions Survey. According to survey data between Fall 2021 and Fall 2022, the total number of international graduate applications received by U.S. degree-granting institutions participating in the survey increased by 26 percent. First-time international graduate enrollment increased by eight percent. Read more.
Join the CGS community in Washington, DC, from December 6-9, 2023, to explore important issues in graduate education. The CGS Annual Meeting is a unique forum where leaders in graduate education can learn from engaging plenary speakers, hear about their peers' innovative work in panel sessions, and take part in the many networking opportunities.
This year's session will open on December 7 with a keynote presentation by Shelly Lowe, Chair of the National Endowment for the Humanities and a citizen of the Navajo Nation. Chair Lowe will focus her remarks on humanities graduate education and research. To compliment Lowe's remarks, CGS will host an evening reception that night at the Smithsonian's National Museum of the American Indian (NMAI), which has the world's most expansive collections of Native artifacts covering the entire Western Hemisphere. Get the Annual Meeting details.
CGS has two exciting updates for the Innovations in Graduate Education (IGE) Hub, an NSF funded network that supports communication and collaboration across NSF's IGE grants and seeks to build connections in the broader STEM graduate education community.
New from the IGE Hub
Launching this month, the IGE Insider newsletter will feature articles about our IGE projects, useful resources and convenings in STEM graduate education. Subscribe here to stay up-to-date on the latest innovations in graduate education.
Idea Lab 4
In June, CGS hosted Idea Lab 4, Fostering and Inclusive Graduate Culture, featuring the project Enhancing Diversity by Changing Institutional Culture and Scaffolding Student Success from the University of Nevada, Reno. Bridget Walsh, PI, and Markus Kemmelmeier and Loren Pietsch, both co-PIs, discussed their novel recruitment, retention and career preparedness approach for increasing the representation of first-generation college students and students from historically underrepresented groups in STEM graduate education. Watch their presentation to learn more about their project and their experience of implementing this program.
The 56th annual CGS Summer Workshop and New Deans Institute was held July 8-12, in Denver, Colorado. Graduate deans, associate and assistant deans, faculty and staff, association members and federal and state education administrators all met at our unique forum to discuss important issues in graduate education.
This year featured an array of topics from innovations in graduate education, microcredentials, and best practices in international recruitment, to name a few. We were also pleased to feature the following plenary presentations:
Preparing Graduate Students to Address Bias in Data Science- Susan Brennan, Stony Brook University
From Lab to Life: Communicating Science to the Public- Samuel Ramsey, University of Colorado Boulder
Advancing the Diversity, Equity and Inclusion Agenda- Gilda Barabino, Olin College of Engineering
Visit our webpage for a selection of presentations from the workshop and New Deans Institute to stay up-to-date on the latest issues and resources.
New Graduate Leaders/Deans
Patricia S. Abril, Interim Dean of the Graduate School, University of Miami
Amy Anderson, Interim Associate Provost for Graduate Academic Affairs, University of Dayton
Kathryn Anthony, Interim Dean of the Graduate School, University of Southern Mississippi
Julie Aultman, Dean, College of Graduate Studies, Northeast Ohio Medical University
Eric L. Barker, Acting Associate Provost for Graduate Programs, Purdue University
Bridget C. Calhoun, Associate Provost for Academic Affairs, Duquesne University
Ashley Walker Colquitt, Associate Provost and Dean, Cratis D. Williams School of Graduate Studies, Appalachian State University
Carol Flinchbaugh, Interim Associate Dean of the Graduate School, New Mexico State University
Michael Hildreth, Vice President, Associate Provost and Dean of the Graduate School, University of Notre Dame
Holger Hoock, Dean of the Graduate College, University of Vermont
Mary Hopkins, Associate Provost, Nazareth University
Stephanie Huffman, Associate Vice President of Strategic Initiatives and Dean of the Graduate College, University of Northern Iowa
Jacek Jońca-Jasiński, Assistant Vice President for Graduate Studies, Adams State University*
Kurt Kirstein, Associate Vice President of Academic Affairs, Central Washington University
Lidia Kos, Vice Provost and Dean of Graduate Studies, University of California, Riverside
Bill Kosteas, Dean, College of Graduate Studies, Cleveland State University
John Kraft, Interim Dean of the Jack N. Averitt College of Graduate Studies, Georgia Southern University
Jackie Krasas, Dean of the College and Graduate School of Arts & Sciences, Wake Forest University
Jeffrey K. Lawson, Dean of the Graduate School and Research, Western Carolina University
Chris McNamara, Associate Provost, Graduate and Professional Studies, Ithaca College
Lola O. Norris, Interim Dean, Graduate School, Texas A&M International University
Alonzo Peterson, Interim Vice President for Academic Affairs, Langston University
Mark Gregory Robson, Associate Vice Provost for Graduate Education and Dean of the School of Graduate Studies, Rutgers University
Stephen Roth, Associate Provost and Dean of Graduate Studies, University of Maryland, College Park
Carl J. Sheperis, Vice Provost and Dean of Graduate Studies, Kutztown University of Pennsylvania
Amy Sison, Assistant Vice President and Dean of Graduate Enrollment, Wentworth Institute of Technology
Richard Souvenir, Interim Vice Provost for Graduate Education, Temple University
Ann Vail, Dean of the Graduate School, University of South Carolina
Christine K. Wagner, Interim Vice Provost and Dean of the Graduate School, University at Albany, State University of New York
Alex Aleinikoff, Dean of The New School for Social Research, The New School for Social Research
*Graduate education leaders at new CGS member institutions
New CGS Members
Adams State University, Regular Institutional Member, Alamosa, Colorado