Cari Moorhead will be joining CGS as the Dean-in-Residence (DIR) from July 1st, 2023 through July 31st, 2024.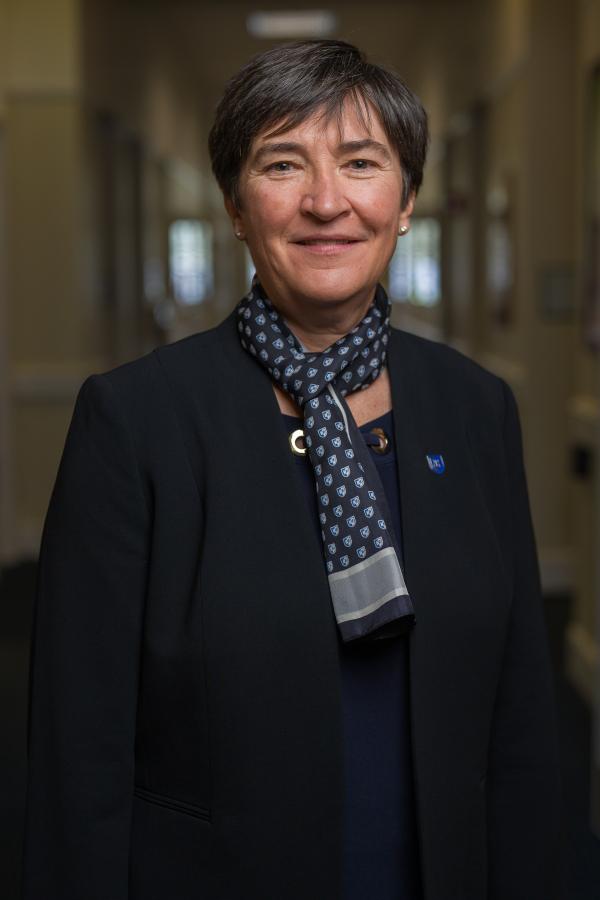 Moorhead will be creating a management and curation plan for DIR resources on the CGS website and will focus on projects revolving around mentorship for graduate students. She will also assist with planning the CGS Annual Meeting and Summer Workshop, in addition to regular participation in staff and leadership team meetings and may represent CGS at regional association meetings.
Moorhead has worked with CGS in the past, serving as CGS's April 15th Resolution consultant. She also visited DC for several days at the end of April this year to attend the Spring Board meeting and Advocacy Day. In addition, she served two terms as president of the CGS regional affiliate, Northeastern Association of Graduate Schools (NAGS).
Moorhead recently announced her upcoming retirement from the University of New Hampshire (UNH) after 34 years. She spent the last 17 years with the Graduate School, starting as associate dean, interim dean, and then dean. Moorhead expanded the number of graduate degrees to 200, increased doctoral enrollments by 24 percent, and increased graduate revenue by 40 percent over the last seven years. The school has seen growth in both professional and doctoral programs, and doctoral graduations are at their highest level ever.
Moorhead has turned the spotlight on graduate level research, and graduate students' professional development and success, creating the Graduate Research Conference and the Three Minute Thesis as well as the "Path to 100," which aims to increase PhD production to 100 graduates annually.
Moorhead has advocated for inclusivity at all levels and she has continuously committed herself to diversity both on campus and throughout the country.
At UNH she was inducted into the Diversity Hall of Fame in recognition of her career-long commitment to diversity, access and inclusive excellence and received a lifetime achievement award at the 30th anniversary pancake breakfast.
We are glad to have Cari join us at CGS and look forward to working with her.