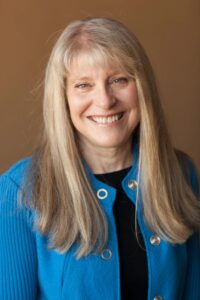 Jan Allen has joined CGS as Visiting Scholar and will develop a multi-platform resource for assistant/associate deans to promote peer networking and leadership development.
Most recently, Allen was associate dean for academic and student affairs in the Graduate School at Cornell University. Prior to that she was associate dean for PhD programs at Columbia University and associate dean in the Graduate School at Northwestern University. She was a faculty member at the University of Tennessee for 20 years and assistant dean in the Graduate School.
She received her PhD from Purdue University and her master's from the University of Oklahoma. Jan's research and writing focuses on children's political socialization, children's cognitive understanding of emotional responses to stress, graduate student mentoring, and research ethics.
She writes the Productive Writer listserv, with over 18,000 graduate and faculty subscribers world-wide and also the Graduate Fellowship Writer listserv, both with writing tips and encouragement for all writers. Her most recent book is The Productive Graduate Student Writer (Stylus, 2019). Contact her at jallen@cgs.nche.edu.