There have been many news articles, think pieces, and opinion editorials questioning the value of humanities degrees, and Graham Hammill, Vice Provost for Academic Affairs and Dean of the Graduate School at the University of Buffalo (UB), isn't having any of it.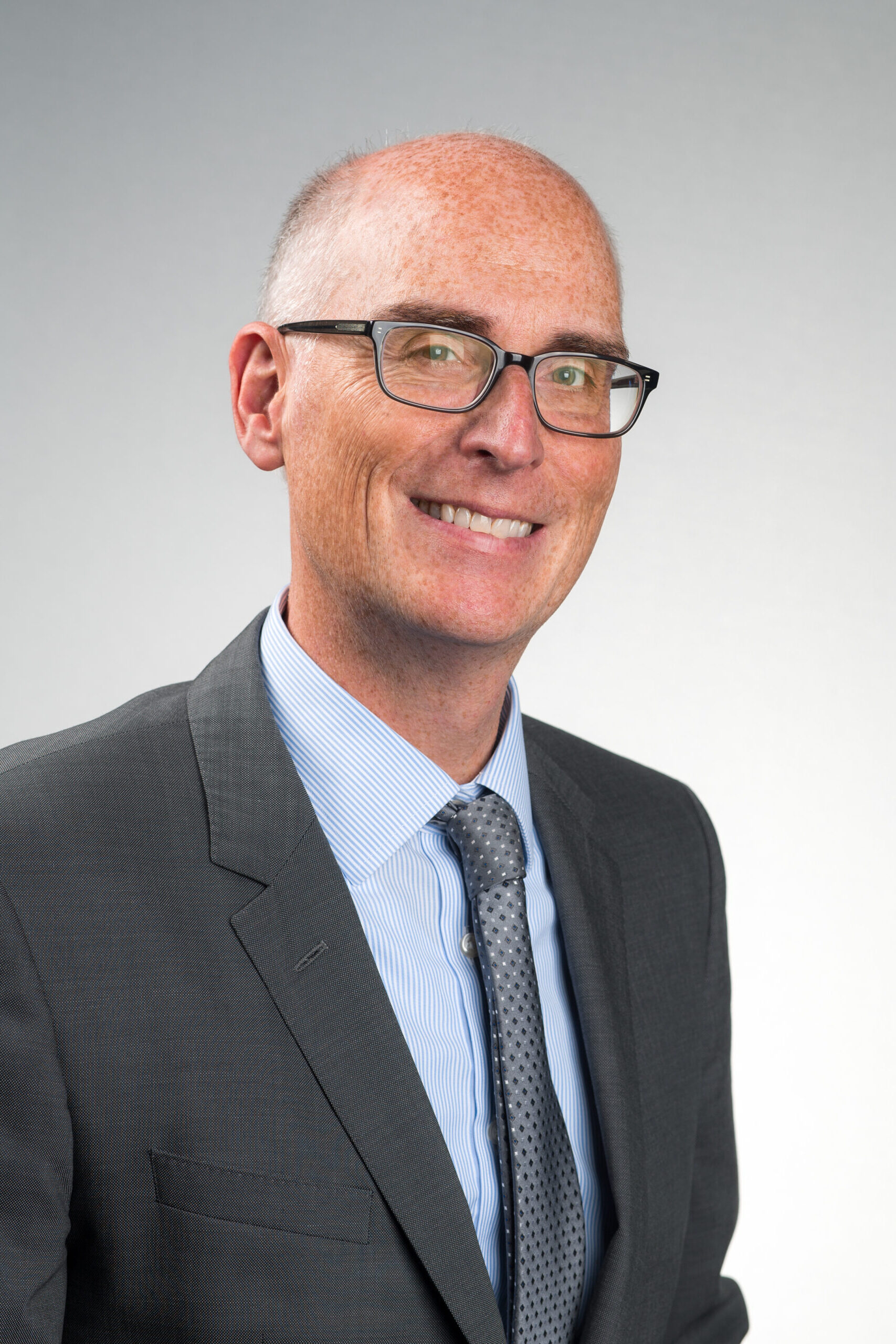 "I rely on my humanities background every day in my role as a leader," Hammill said. "There's a certain core of skills that you learn in a humanities education around communication that are critical and incredibly important."
Hammill, who is the new chair of the CGS Board of Directors, says the future of narrative development involving data, analytics, and artificial intelligence are just a few of the examples of how humanities is on the cutting edge of innovation.
"It's important to take the long view and to understand that disciplines change and evolve over time," Hammill said. "There's a lot about ChatGPT right now, and what that tool can do in terms of writing, instruction and rhetoric composition.
"There's also the intersection of humanities with medical fields, especially in brain research and neuroscience. I think that's an incredibly interesting, burgeoning field that has just tons of promise."
Hammill is thinking a lot about the issues that deans in graduate education are currently facing, from diversifying their graduate cohorts to addressing student mental health. At CGS's last annual meeting, Hammill gave a presentation on UB's Network for Enriched Academic Relationships (NEAR) program. It's a transdisciplinary university-wide mentoring program that provides graduate students with access to mentoring regarding developmental issues that lie beyond academics, but in systemic bias and marginalization.
Starting as a partnership between the Graduate School and UB's School of Social Work, they recognized the need for mentoring beyond the academic program to support graduate students' professional development and overall wellbeing. The School of Social Work developed the model, relying on trauma informed principles. As the program scaled, the Graduate School took on administrative oversight. They currently have over 50 faculty participating in the NEAR mentoring program.
"I really encourage other universities to rely on faculty expertise in developing mentoring programs," Hammill Said. "Faculty bring so much to the table when it comes to developing models for excellent mentoring."
Hammill received his PhD at Duke University, and his areas of research are in early modern English literature, political thought and the history of sexuality. He said he's always been interested in how we can make comparisons between the social changes that took place in the modern period of Europe and today.
"Social changes have always been a broad interest of mine, and when I was pursuing my scholarship, I was really engaged in the emergence of the modern state and how we think of sovereignty and nation," Hammill said. "And not just at the institutional level, but also in terms of the physical body, like gender and sexual politics, and that nexus has always been interesting to me."
Hammill sees a lot of connections between what is going on in today's political climate, and what was happening in the period between World War I and World War II, which was an area his scholarship was focused on right before he became Dean of the graduate school.
"A lot of the things that we are going through now, the world was going through then, especially the United States and Europe, with the rise of fascism and political turmoil," Hammill said. "During this time, intellectuals looked back to the 16th and 17th centuries and at the Reformation and the mini revolutions that were happening at the time, to better understand what was happening in the early 20th century.
"The way religion and the state interact and were being established in the 16th century and the long-term effects of grappling with authority and where authority lies. The tensions between institutional authority and personal authority."
Hammill says we can look back and see how people found solutions to those problems and how well those solutions failed or worked. He says that we live in a world of tensions that are never really going to go away, but we can learn from the past.
"We're never going to be in a world where everybody completely agrees, and that's not really the goal," Hammill said. "How do you take disagreement? I think it's important to learn from our past on these sorts of conflicts and resolve them in a good way."
Hammill points out the role of the humanities in developing skills in communication and reflection. When it comes to finding solutions and dealing with disagreements, Hammill says how we communicate will have an impact on any resolution.
"When you're studying literature, what you are studying is how writers construct and organize information using narrative and other sophisticated techniques of language," Hammill said. "You learn how to organize complex sets of information in narrative structures, and I think that's invaluable. It's been invaluable for my own leadership."
Hammill thinks that humanities training will also be important for combatting misinformation. He takes a historical view and compares how social media is being used now to the emergence of book printing in the early modern era.
"Whenever you have a new sort of technology that expands the domain of communication, you're going to have new information flows and they will have all kinds of positive and negative social consequences," Hammill says of the impact of social media. "We think of books as old technology, but in the early modern era, what books were able to accomplish is analogous to what social media has done, to expanding the flow of information. That can feed into social discontent and can accelerate social disconnect. Misinformation is not a new problem, it's a recurring one."
Hammill is optimistic and has a lot of hope when it comes to these social challenges. He says that universities have always been at the forefront of change because they value free speech and academic freedom.
He's also proud of the graduate education community and how it comes together to support necessary changes for students, faculty, and the communities they serve. He's glad that he gets to extend his service beyond being a dean as the CGS Board Chair.
"I want to emphasize just what a great organization CGS is and how honored I am to be chair of the board. CGS has really built a community of graduate school deans and people who were dedicated to graduate education, and it has been such an important resource for me, and I hope it is for everybody else who participates."