The ASU Humanities Coalition project builds on more than two decades of institutional experience in training humanities students for diverse careers, including 20+ years of co-curricular professional development through Preparing Future Faculty and Scholars (PFx)2 and more recent participation in the MLA-sponsored Connected Academics consortium.
Building on ASU's new membership in the Center for the Integration of Research, Teaching and Learning (CIRTL)3 as part of its PFx programming, ASU is expanding offerings for humanities students: namely, a humanities track for certification in the ASU-CIRTL model that progressively  produces awareness, engagement and advancement of teaching and learning principles critical for professional teaching in the 21st century.
The program will train almost 40 advanced doctoral students through participation in both professional development offerings and/or more in-depth project assistantships.
> Learn more about Preparing Future Faculty and Scholars (PFx)2
> Explore ASU's CIRTL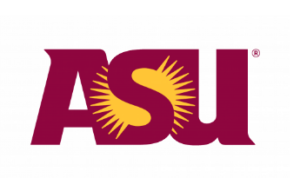 Project Team: 
Elizabeth Wentz, PI, Vice Provost and Dean of the Graduate College
Amanda Athey, Co-Project Director
Tamara Underiner, Project Contact