Beyond the Great Resignation - Insights from the Field
Wednesday, October 26, 2022 from 2:00-3:00 PM ET
It's time to look beyond the Great Resignation and focus on the Great Reset. While universities are struggling to adjust to new staffing levels, some campus leaders have found success by building talent management models that are more flexible and responsive than traditional approaches. By using innovative strategies, universities can redefine how they steward their most important resource: their people.
This panel discussion addressed how graduate education leaders can rethink talent management in the context of the Great Resignation, foster positive institutional culture to counter current workforce trends, and lead effective teams with limited staff.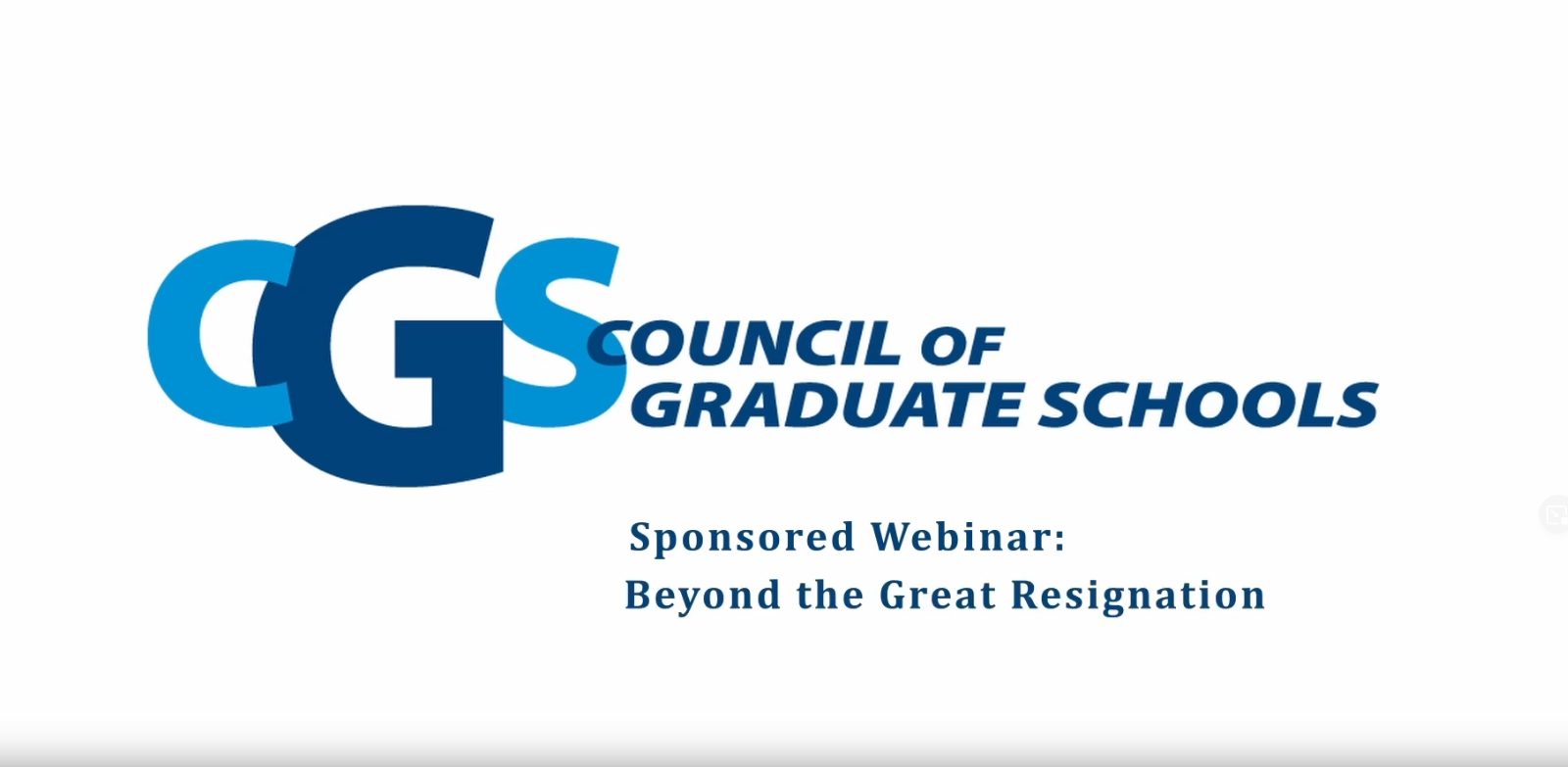 Speakers:
David Daleke, Vice Provost for Graduate Education and Health Sciences & Interim Dean of the Graduate School, Indiana University
Monica Powell, Senior Associate Dean and Dean of Graduate Programs, Naveen Jindal School of Management, University of Texas at Dallas
Art Munin, Associate Vice President, Enrollment Solutions, Liaison International
Stephen Taylor, Research Director, Liaison International
Webinar sponsored by Liaison International.